Why Do We Need Any Medicine At All? (Whether Natural or Pharmaceutical) part two
Continued from yesterday's blog post.
The susceptibility to disease, then, has everything to do with what also makes us open to take in the things in life which we are resonant with. Our drive for sex, relationship, or more generally to connect with anything which gives our life more meaning (and therefore makes us more complete), is the very same thing which also opens us up to negative resonances, such as particular disease states of mind. It takes two to tango, and the disease gets invited inside, whether we consciously wish for it to happen, or not. "No man is an island", and we are in constant relationship with our environment in search for taking in what we need not only for survival, but to keep expanding and unfolding ourselves.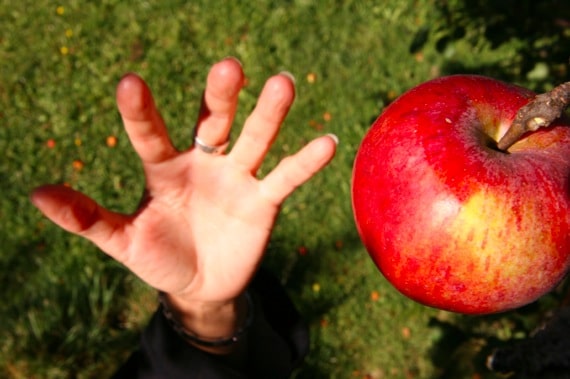 This brings us to the second question — How exactly does a medicine work to cure a disease? The basic principle, which you probably already know, is called the law of similar resonance. Once we have contracted the disease through resonance, and have now, in effect, become pregnant with it, the only way we can "abort" this is through another act of resonance between the disease and the medicine which is similar to it. Without medicine (to address the main point of this article), all that our natural healing power is able to do is "nurture" this pregnancy, so to speak, which does not at all help us to get rid of it. By the same resonance which we had to invite the disease in, in the first place, will be the same resonance which allows the similar medicine in, where it can now go after its disease counterpart directly.
The third, and final question in our exploration amounts to asking why we are not capable of triggering this curative process on our own without medicine? This goes back to the earlier distinction made between the generative portion of our life force, and its sustentive component. Through our generative power, all forms of resonance are drawn towards us, whether they are more of a positive or more of a negative nature. As powerful as our generative power is, it is not in charge of our healing — that comes from the sustentive power, which is equivalent to our "innate healing power". It does a brilliant job at keeping all of our functions and living processes in proper balance and harmony, but it has no clue how to deal with anything which has impregnated the generative power, including any disease we contract.
The need for medicine, which comes from nature (the part that is external to us), gives us something very powerful in the end — the ability to lose our health, and then regain it again through the use of a medicine, gives us the unique experience of converting our negative resonances (the part that contracted the disease in the first place) into a positive resonance, and which gives us a more expanded version of ourselves than before we had the disease in the first place.
If we had the ability, instead, to simply eliminate the disease from within ourselves without this externalized process (of taking a medicine), then it would be a zero sum game, where we ended up being the same as we were before we contracted and then eliminated the disease. The "contraction", then, of disease has the potential to create new life only when it is matched with the "expansion" of the remedial process, of taking a medicine from the outside.